Confidential documentation and graphic support to a select group of clients.
Rapid PhotoShop mockups
Datasheet creation
Graphic-rich procedures
If you can dream it, we can do it, together.
Adobe InDesign, PhotoShop, Illustrator, FrameMaker, DreamWeaver, Visio, Word, Excel, PowerPoint, CorelDraw, Premiere Elements, and others...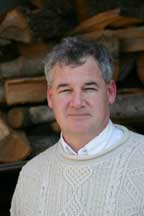 Lonnie Brennan
Georgetown, MA
Contact me
All work is confidential until released to web by clients.

Assembly procedures, software procedures, datasheets, manuals, mockups...
Gas and liquid filtration and handling, gas analysis equipment, advanced materials datasheets, ultra-pure water delivery systems for advanced lithography, explosives detection equipment, ozone generation and delivery systems, medical centrifuges, atomic layer deposition systems, and others...

Serving a wide range of technologies since 1987